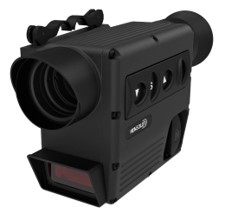 HENSOLDT Optronics GmbH
Home address:             Gloelstrasse 3-5
Phone/fax :                    +49 (0) 6441 4488-170
E-mail:                             jens.peters@hensoldt.net
Website:                          www.hensoldt.net
General information about the company:
HENSOLDT is a leading supplier for sea-, air- and land-based platforms of the armed and security forces worldwide. As one of the most important security and defence companies based in Germany, we contribute significantly to the protection of soldiers and the operational capability of the German Bundeswehr and the wider NATO.
HENSOLDT's portfolio includes various sensor technologies, which, when combined, allow detection capabilities to be improved substantially. Our main areas of activity include the protection of borders and critical infrastructures, air defence, mission management and platform self-protection, force protection, signal intelligence and data links, as well as night vision devices, laser rangefinders and optronic targeting equipment. In addition, our portfolio also comprises of mission avionics such as avionics computers, mission planning systems and autopilots.
With our wide product range, we cover all types of applications in air, sea, land and space missions and enable our customers to maintain superiority when it comes to monitoring the electromagnetic spectrum. Our solutions are deployed on various platforms, including helicopters, aircraft, unmanned aerial vehicles, ships and submarines, armoured vehicles as well as satellites.
Weapons and equipment will be demonstrated:
HENSOLDT FCS 4×30:
The FCS 4×30 is an electro-optical targeting device, developed for shoulder launched weapons systems like the Carl Gustaf M3 and M4 family.
Features and benefits:
Optical day sight, electronic sensors for air temperature, elevation angle and cant angle, laser rangefinder, angular rate sensors (for moving targets), sensor for air temperature and air pressure, ballistic computer, micro display, mechanical and electronic interface
Optional:
Clip-on night-vision attachments,