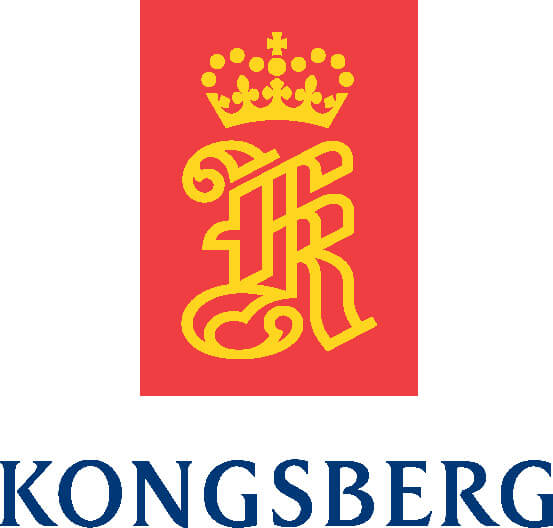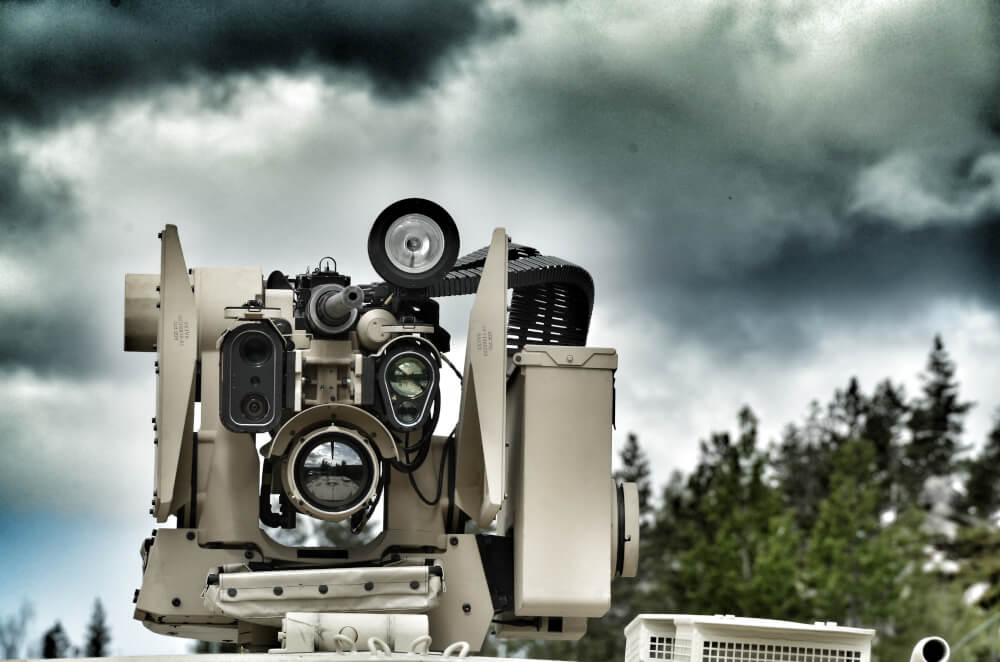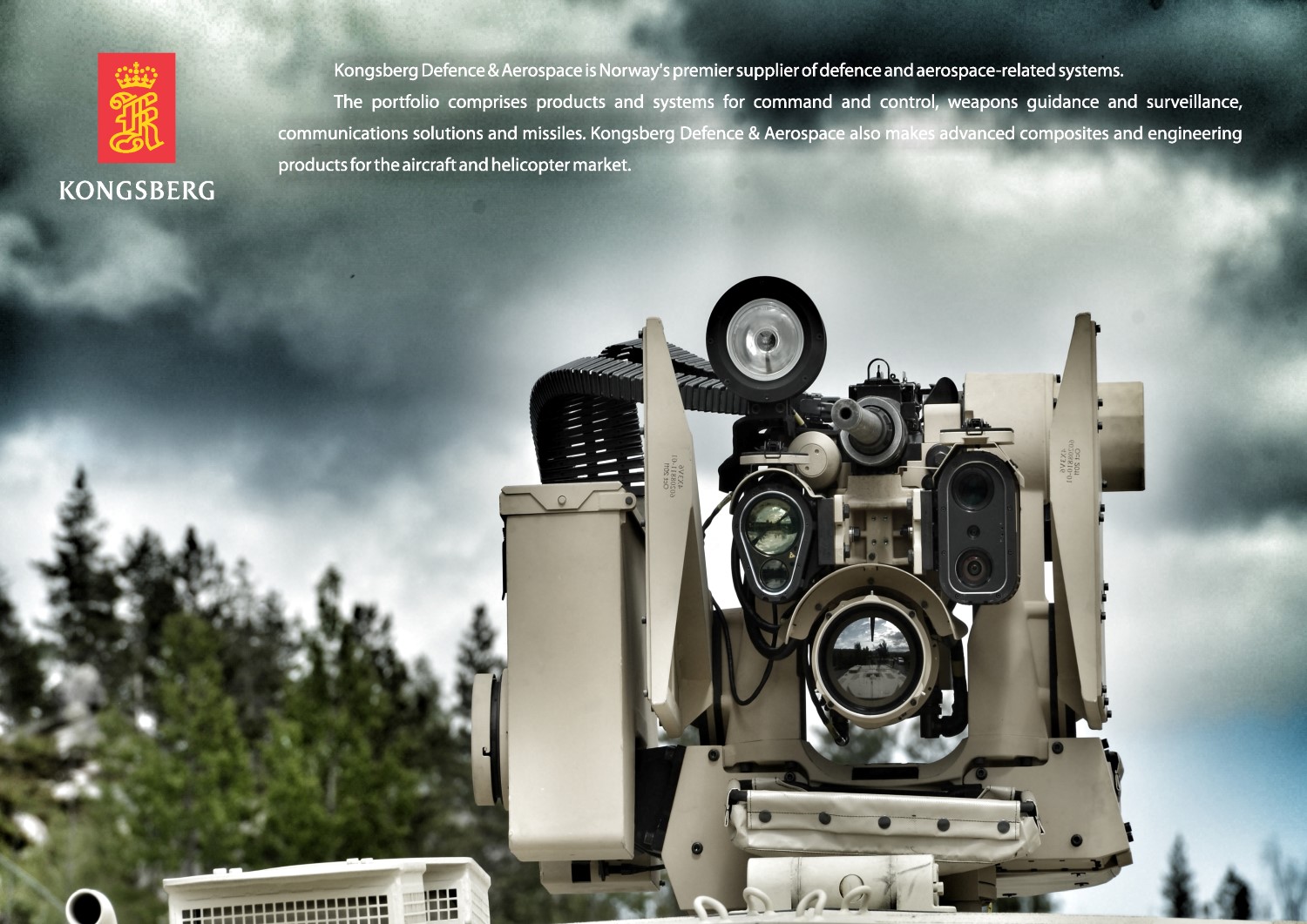 Kongsberg Gruppen ASA
Year of incorporation: 1814
Home address:
Kirkegårdsveien 45
NO-3616 Kongsberg
Phone/fax: + 47 32 28 82 00
E-mail: kps.marketing@kongsberg.com
Website: www.kongsberg.com
General characteristics of the company:
Kongsberg Gruppen (KONGSBERG) is an international technology group that delivers advanced and reliable solutions improving safety, security and performance in complex operations and under extreme conditions. KONGSBERG works with demanding customers in the global defence, maritime, oil and gas, fisheries and aerospace sectors. We deliver: EXTREME PERFORMANCE FOR EXTREME CONDITIONS.
Kongsberg Defence & Aerospace is Norway's premier supplier of defence and aerospace-related systems. The portfolio comprises products and systems for command and control, weapons guidance and surveillance, communications solutions and missiles.
Kongsberg Defence & Aerospace also makes advanced composites and engineering products for the aircraft and helicopter market. The Norwegian Armed Forces is the Business Areas most important customer. Whether developed in collaboration with the Norwegian Armed Forces, international partners or alone, the BA's solutions have proven highly competitive internationally. One key element of the Business Areas market strategy is the formation of alliances with major international defence enterprises. All defence-related exports are contingent on the approval of the Norwegian authorities.
Products (experience):
KONGSBERG has an extensive range of products in the PROTECTOR family of remote weapon stations. From the man portable Super Lite to the Medium Caliber Turret PROTECTOR MCT-30.
With more than 18 000 systems sold to 18 nations, KONGSBERG is the world's leading provider of Remote Weapon Stations (RWS) providing flexible system solutions that meet our customer's specific require­ments. Through world class innovation, program execution and customer understanding we aim to provide high-tech systems for enhanced situational awareness and protection of personnel and property in high risk areas.
The PROTECTOR family of Remote Weapon Stations are systems suitable for any missions whether on land or at sea, on mobile or static platforms for remote operation of payloads ranging from small caliber weapons to medium caliber automatic cannons. The system is modular, and all of the different variants of the PROTECTOR RWS share the same baseline technology. The PROTECTOR Remote Weapon Station (RWS) is a proven product based on millions of hours of operational experience in combat zones combined with a close cooperation with Defense Forces world wide. The PROTECTOR has an unprecedented Operational Readiness Rate of 99%. The PROTECTOR RWS is built for operation in extreme environmental conditions with capabilities that allow soldiers to operate from a protected position using stabilized precision optics and laser to observe, detect and engage targets with increased accuracy and reduced collateral damage. The fully stabilized system provides unmatched observation and engagement capabilities where the gunner is enabled to keep his sights on target, independent of the ballistic solution for the weapon in use.