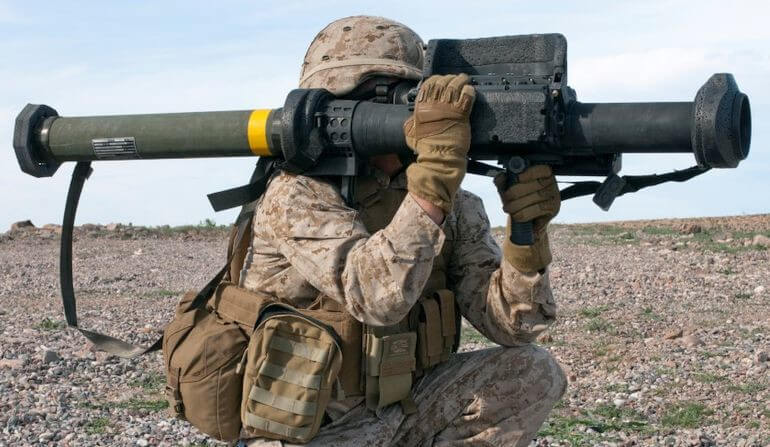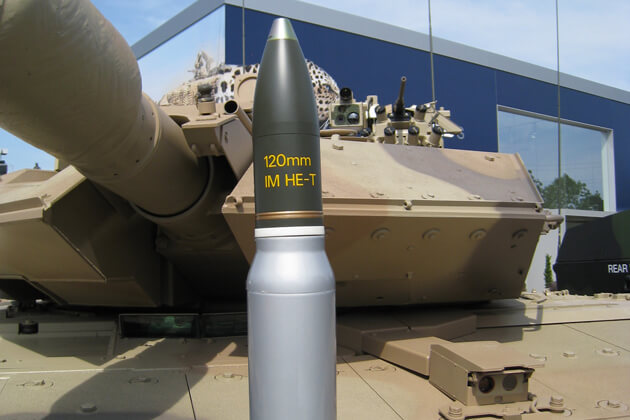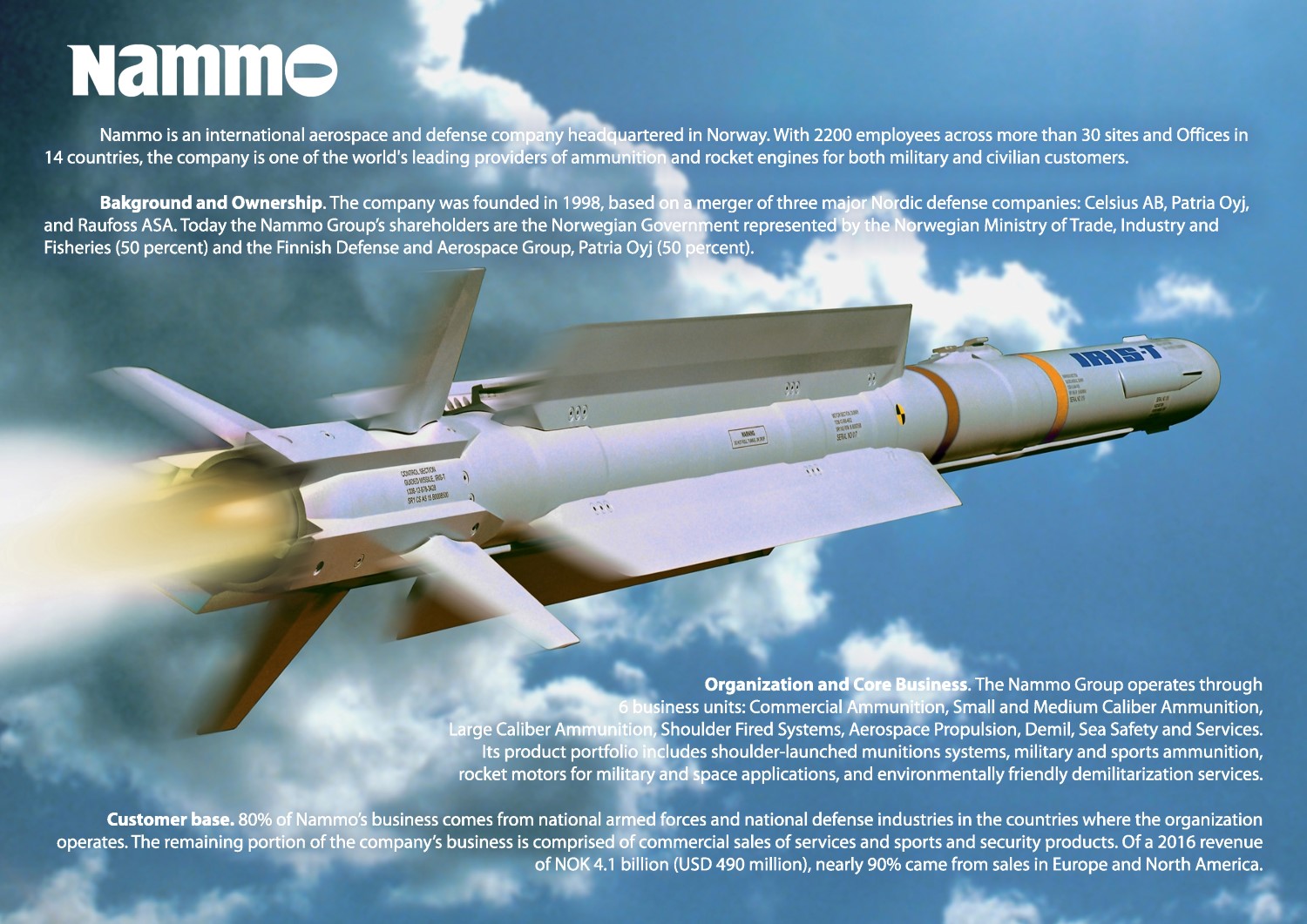 NAMMO
Year of incorporation: 1998
Home address: Enggata 37, NO-2830 Raufoss, Norway
Phone/fax: +47 61 15 36 00
E-mail: globalsales@nammo.com
Website: www.nammo.com
General characteristics of the company:
Nammo is a leading international technology group specializing in high performance defense and space solution.
The Nammo Group`s broad portfolio includes shoulder fired systems, military and sports ammunition, rocket motors for military and space applications, and
environmentally friendly demilitarization services.
Nammo is driven by precision engineering, a dedication to safeguarding the environment, and the development of innovative global solutions.
The Group employs approximately 2,100 people across 22 facilities in 12 countries.
Products (experience):
Ammunition
Nammo is a superior quality producer of small, medium and large caliber ammunition products
Shoulder Fired Systems
Nammo has a broad range of SFS covering most of the warfighters` needs in today`s scenario
Rocket Motors
Nammo has unique competence within engineering, analysis and manufacturing of high performance rocket motors and space applications.
Demilitarization
Nammo is a world leader within environmentally friendly demilitarization