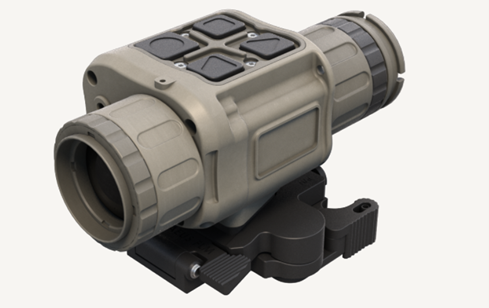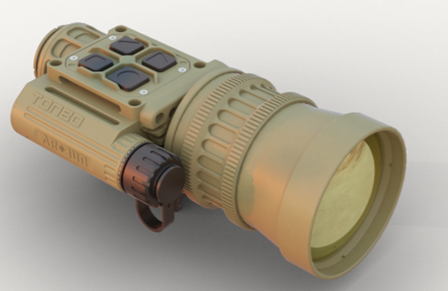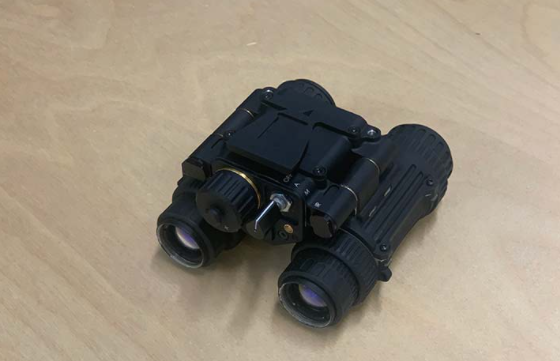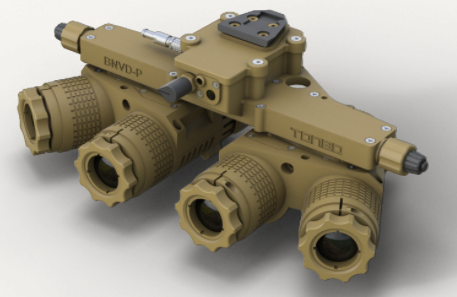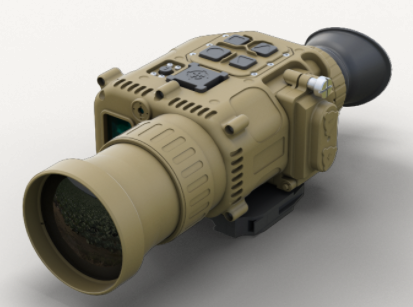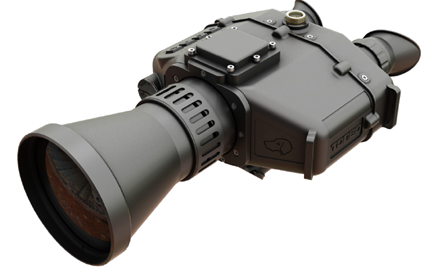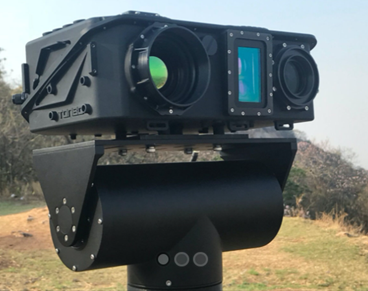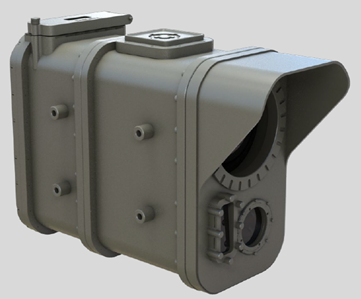 Company name: Tonbo Imaging, UAB
Logotype:
Home address: Vismaliukų g. 32, K25, LT-10243 Vilnius
Phone/fax : +370 67523817
E-mail :  jelena.gagac@tonboimaging.com
Website: https://tonboimaging.com/
General information about the company:
Tonbo Imaging offers a suite of solutions that address critical market needs in military reconnaissance, infrastructure security and transportation safety. Tonbo's products are used by militaries across the world, on programs spanning all aspects of land, air and sea surveillance, reconnaissance and targeting.
1. Spartan-S, S/N: 105712
Spartan is a Multi-Mission Thermal Sight, it's a new generation of Clip-on Thermal Weapon Sight. Application: Pocket Scope/ Handheld Scope/ Helmet Mounted Monocular/ CLIPON Weapon Sight. It is a multi-mission uncooled thermal imaging sight designed and optimized for small and medium caliber weapons.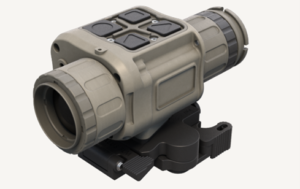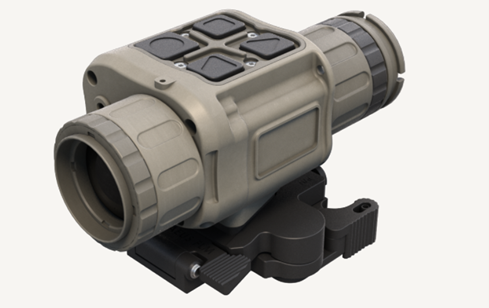 Arjun-LRC, S/N: 105516.
Arjun is a small, lightweight multi purpose uncooled thermal imaging sight designed and optimized for small, medium and large caliber sniper weapons and can be used as a standalone sight, CLIP-ON sight, handhled scope or even as a helmet mounted sight.
Arjun is based on Tonbo's shutterless HawkVision thermal imaging core with a 640×480 micro-bolometer array on a 17µm pitch and advanced thermal image processing.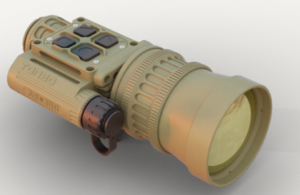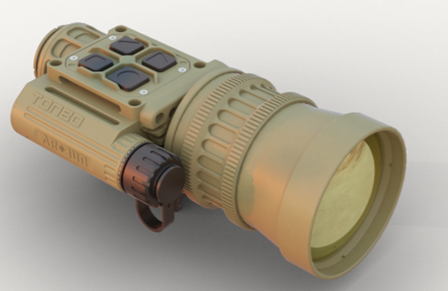 BNVD-16-2000, S/N: 105969.
BNVD is a lightweight, binocular night vision device designed for land forces and for aviators for flying at night. Each monocular consists of an eye piece, an image intensifier assembly, an eyepiece assembly. The BNVD can be used as helmet-mounted, head-harness mounted, hand-held and monocular (either goggle up / down) configurations.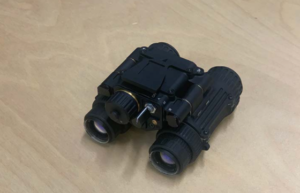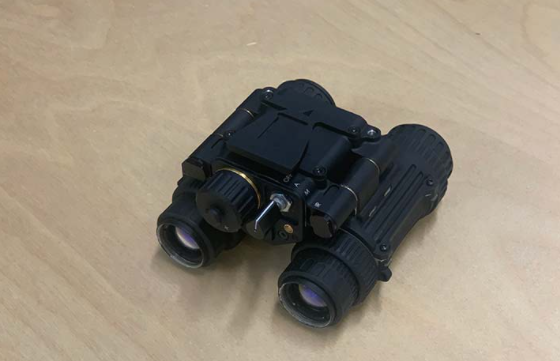 BNVD-P-4G, S/N: 105547.
BNVD-P are advanced panoramic night vision goggles with advanced features and performance to accomplish difficult night missions successfully and safely. The most striking feature of the NBVD-P is the presence of four separate image intensifier tubes with four separate objective lenses arrayed in a panoramic orientation.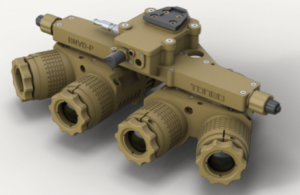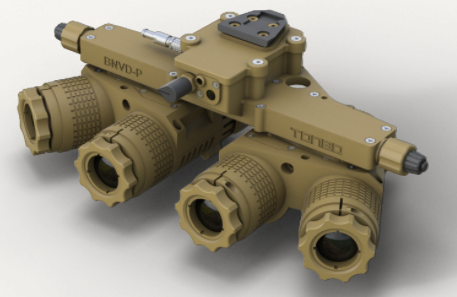 EK GEN2 (MR), S/N: 105336.
EK-Gen2 is a smart thermal weapon sight (STWS) designed as a TI weapon sight with an integrated fire control system. It features integrated laser range finder, meteorological sensors and an integrated ballistic computer for real time computation of the bullet drop.
With an integrated sensor package, it dramatically increases hit probability and reduces time used for engagement, which in turn raises the overall effectiveness of the weapon system considerably.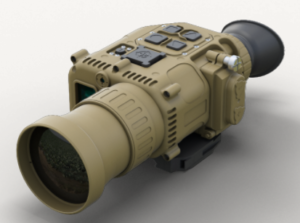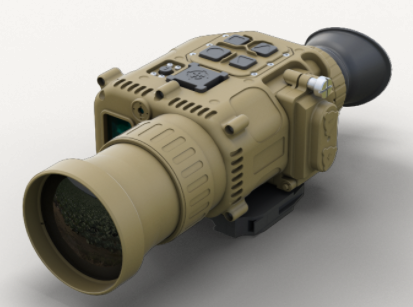 BHD-MR, S/N: 103691
Bloodhound is a long range handheld thermal imaging binocular binocular. It is built on Tonbo's state of the art high resolution shutterless TUVE thermal imaging core providing outstanding sensitivity and excellent image quality.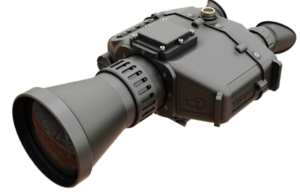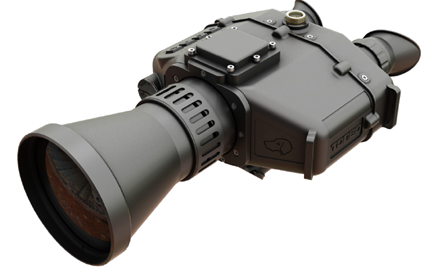 GeoC, S/N 103914
Geolocator Geo-C is a portable and integrated long range electro optical system for border and marine surveillance. It features a low lux CMOS optical sensor and a cooled area scan MWIR thermal imager with long range continuous zoom optics. It is integrated with a laser range finder, GPS and Compass all integrated into one compact system for standalone target acquisition, long range surveillance and reconnaissance.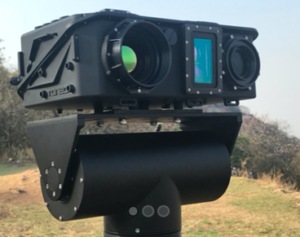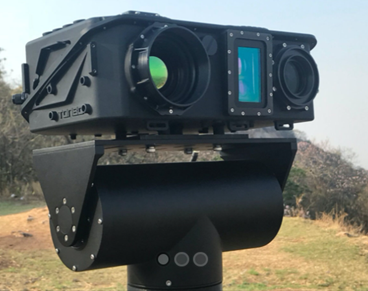 JEOS, S/N 102860 EOS is a compact and light weight multi sensor electro optical payload designed for easy integration into remotely controlled weapon stations and medium range surveillance and reconnaissance systems. The Day imager in the JEOS features continuous optical zoom optics that is optically, mechanically and digitally aligned with the Thermal camera and LRF for demanding applications. The day imager also has preset matched FOVs across various zoom levels that help increase situational awareness.