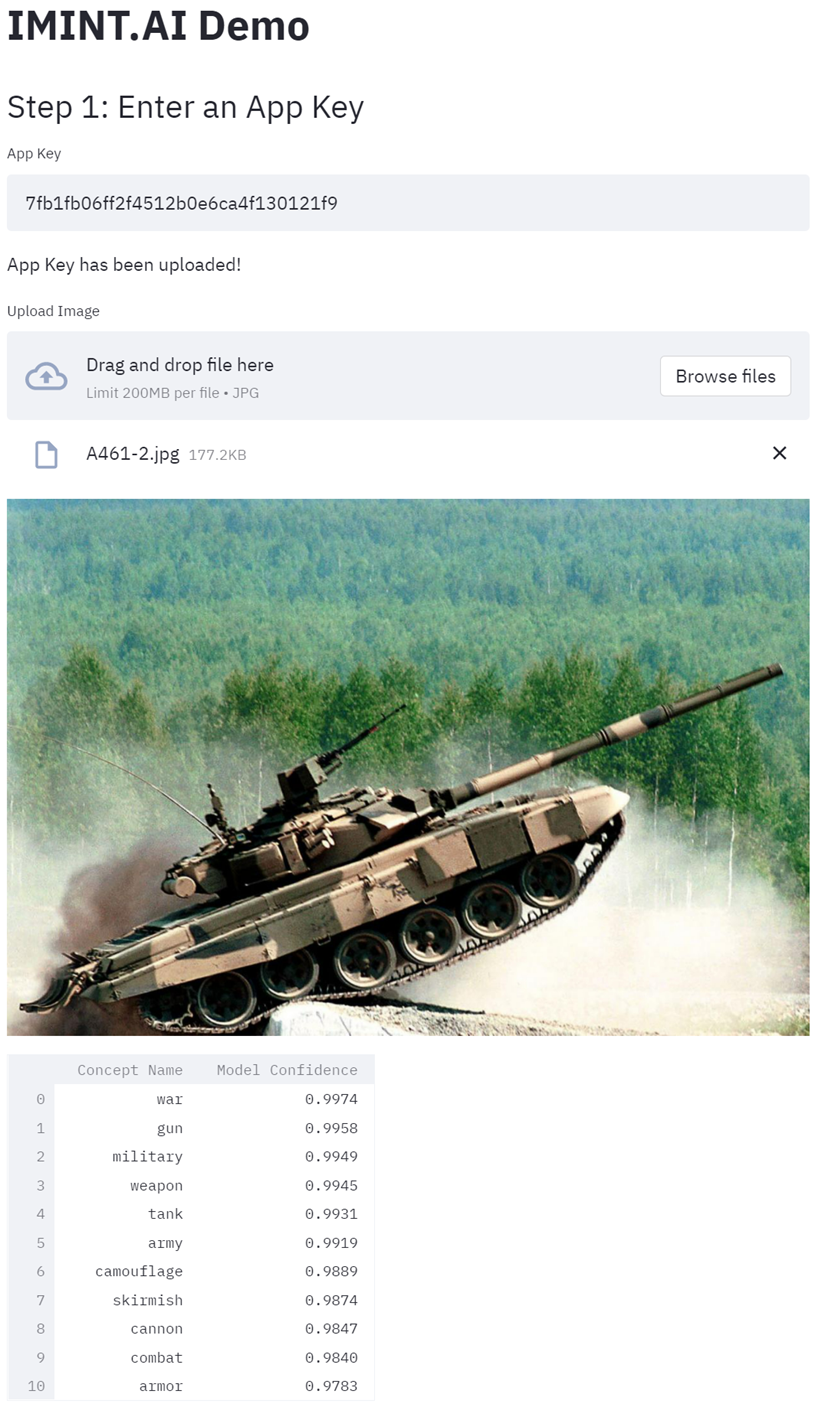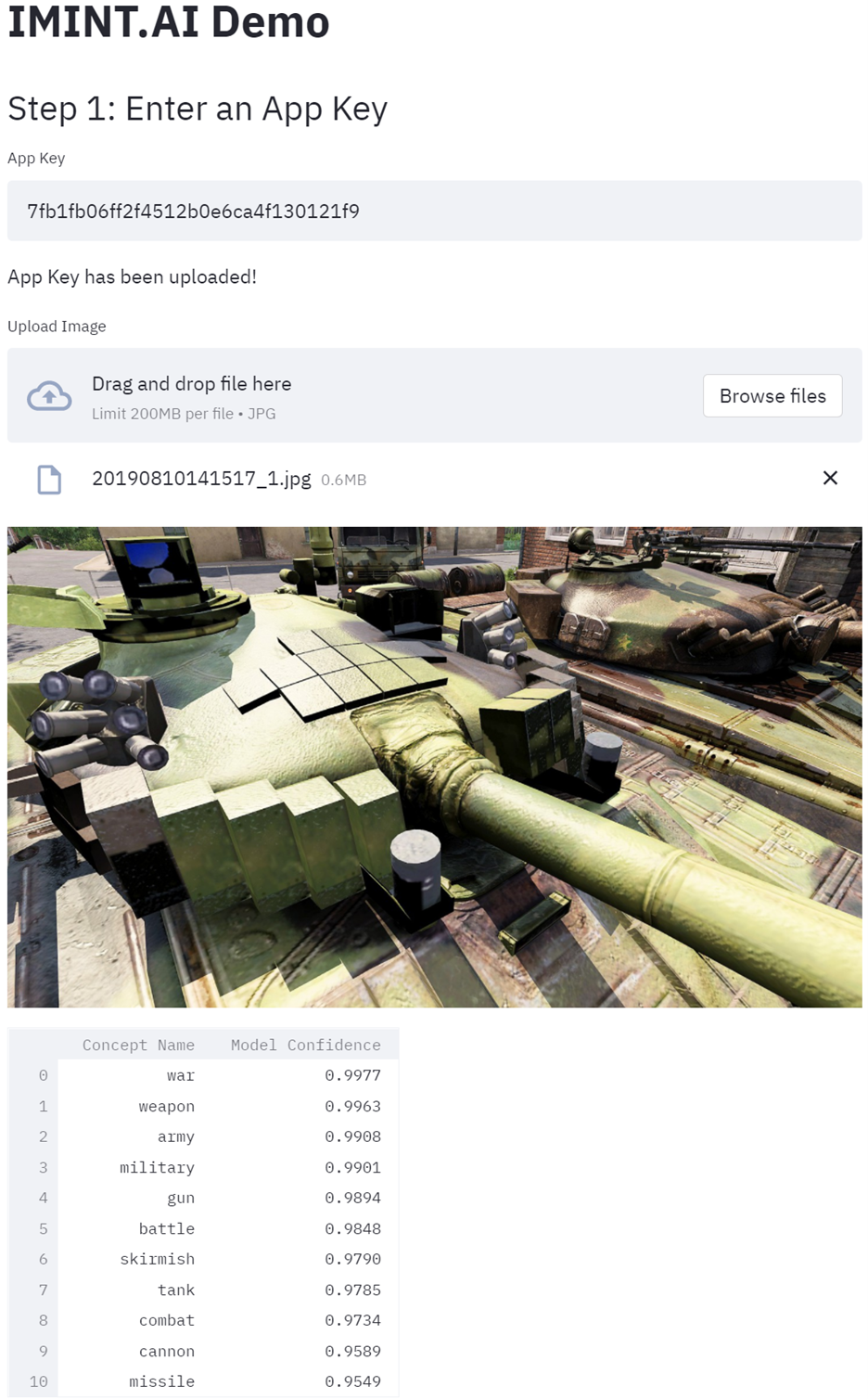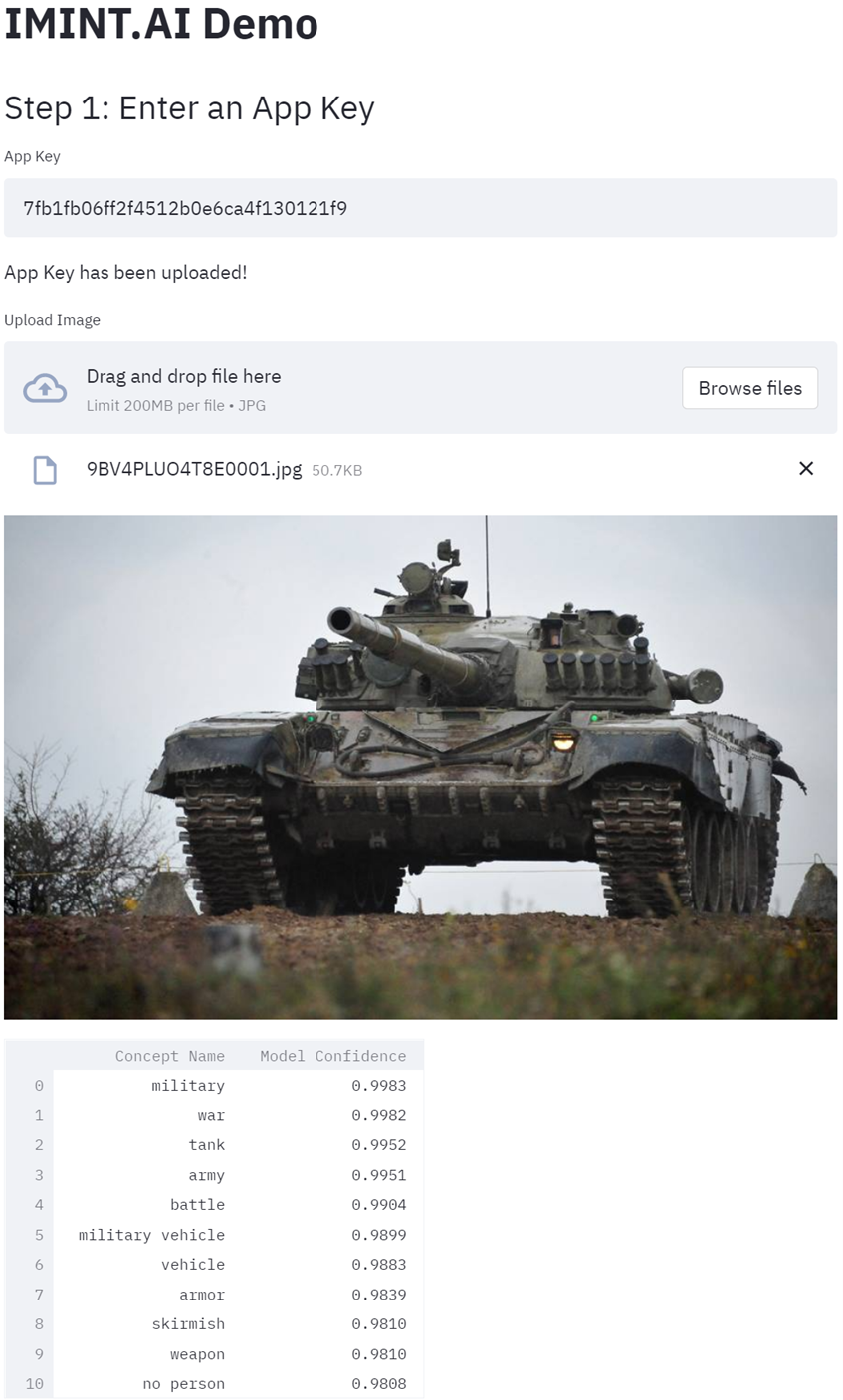 Company name: IMINT.AI (legal name is MB "Imint")
Address: Azuolu str. 9, Miklusenai, LT-62471 Alytus dstr.
Phone/fax : +37067050500
E-mail : hi@imint.ai
Website: www.imint.ai
General information about the company:
IMINT.AI is a cutting-edge computer vision technology company, working on state-of-the-art Artificial Intelligence solutions.
Weapons and equipment that will be demonstrated at the exhibition:
IMINT AI algorithm :
Our AI algorithm is a computer vision solution which automatically recognizes different models of military vehicles (as well as other objects) in images, videos, and real-time visual streams. We employ this technology to empower our clients in intelligence, reconnaissance, and battlefield missions.