Home address: K. Donelaičio St. 73, 44249 Kaunas, Lithuania
Phone/fax : +370 (37) 300 000/+370 (37) 324 144
E-mail : nivc@ktu.lt
Website: https://en.ktu.edu/
General information about the company: KTU is a wide-ranging university, one of the leaders in research, experimental development and innovation projects in Lithuania. We offer a wide range of technology-related studies, research and are well-known for maintaining enduring relationships with business and industry. In order to achieve continuous synergy between the science and business sectors in a dynamic innovation ecosystem, the University effectively implements the processes of technology transfer, intellectual property management, young business creation and cooperation development coordinated by KTU National Innovation and Entrepreneurship Center (NIEC). Research and innovation services overview can be found here.
Weapons and equipment will be demonstrated:
SPYKE U.A.V. :
A compact, fast-launching folding wings drone platform that's specifically designed for rapid and inexpensive manufacturing. With fast iteration capabilities, it's the perfect solution for any mission that requires speed and flexibility.
The flight time of the drone varies depending on the mission configuration and payload, ranging from 15 to 40 minutes with maximum payload of 0.5kg. Additionally, the radio control link has a range of up to 15 km, providing control and communication over long distances.
Our drone platform will also be equipped with autonomous radio-silent reconnaissance capabilities, including object recognition and mapping in GPS-denied environments. This feature is currently in development and will provide even more flexibility for your missions.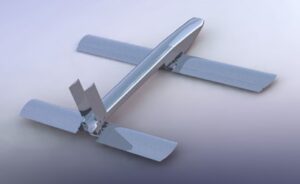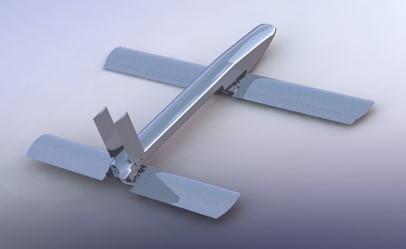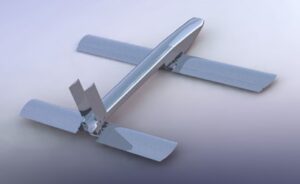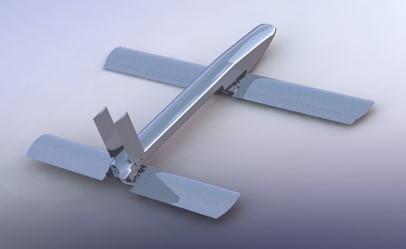 Drinking Water Decontamination Device
This technology allows preparation of clean and safe drinking water from biologically and/or chemically contaminated water. Also, it can be used to produce drinking water from natural water sources (surface water, wells, etc.).
We offer a system that inactivates biohazardous substances, cleans and disinfects water in low cost and very short time. The cleaning efficiency of water, polluted with bio-contaminants and organic chemicals reaches 99.9999% in relatively short time. This system uses only electric power, has very low maintenance requirements and does not need any additional materials for operation.
It can be applied to solve many novel challenges in the water sector and is suitable for number of military applications (portable military facilities, emergency drinking water purification systems, on-tap devices for removal of biohazardous and organic substances, water preparation for mobile military campuses in remote locations, etc.).
This technology is easy to use. No professional assistance is needed to install, operate and maintain the device.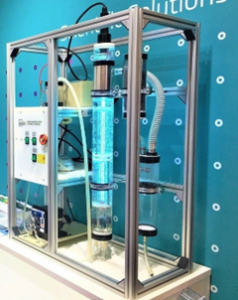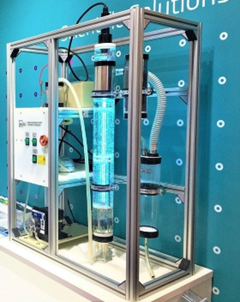 UNIVERSAL SENSORS HUB
The underground universal sensors hub (UUSH) is designed for the identification of passing vehicles and the formation of a reaction signal. Installed sensors and a signal processing algorithm make it possible to determine the trajectory of the vehicle over the sensor block and reacts or not when it moves near the sensor block. UUSH can predict the length and mass of the vehicle and create a defined reaction. Vehicle "signatures" recognition and collection into the database expands the possibilities of use.
The overground universal sensor hub (OUSH) is designed for the identification of passing vehicles and the formation of a reaction signal. From standby mode, the unit is "awakened" by special sensors that the other group of sensors is activated. A trigger is activated when the vehicle crosses the designated zone.
Both hubs' activation/deactivation and setting of parameters are performed via Bluetooth interface. In the activated mode, within the working distance of the Bluetooth interface, the activation of the hub trigger is possible, or the reception of the hub signal for destruction. In standby mode, energy consumption is minimal, and all sensors work only in passive mode, which allows ensuring the functioning of hubs for up to 10 days and masks it from radiofrequency radiation, light, and IR detectors.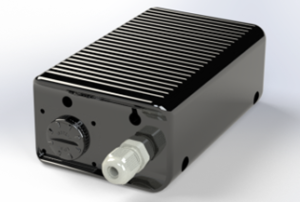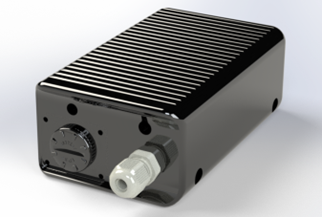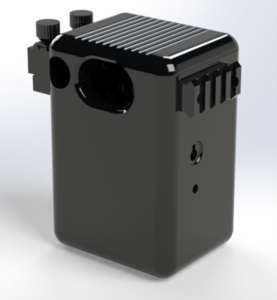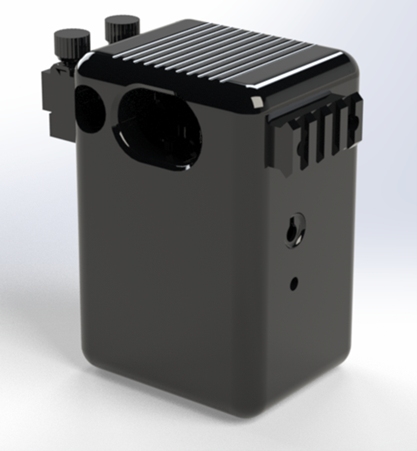 "Fire early warning and localization system for patrol car or armored car"
Based on the experience of military personnel who have been on patrol in military missions, it is vital for the crew of a patrol car or armored car to quickly determine the direction from which enemy forces are firing light and heavy weapons. After determining the direction and localization, it is possible to perform effective defensive actions and active fire response as well as safe retreat. For this purpose, a specialized early warning, firing direction and location localization system and a set of sensors have been developed, which can be installed on the roof of a patrol car or an armored car, and a display with an indication of the firing direction is installed inside the car cabin. Principle:
The ultrasonic method detects the direction of the firing source, according to which the video camera is rotated to register the optical image of the firing source;
Application of a neural network algorithm trained to detect objects – sources of fire in the optical image of the camera;