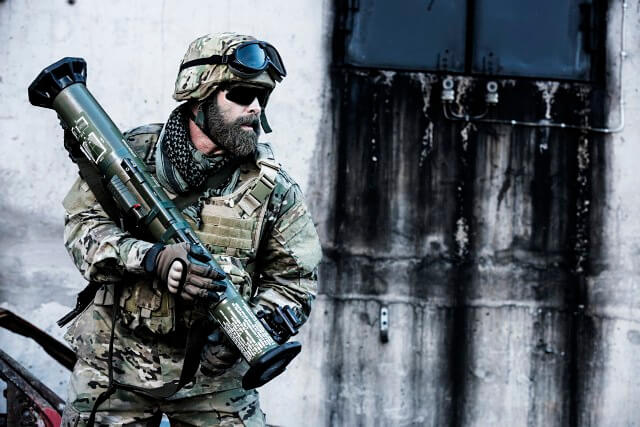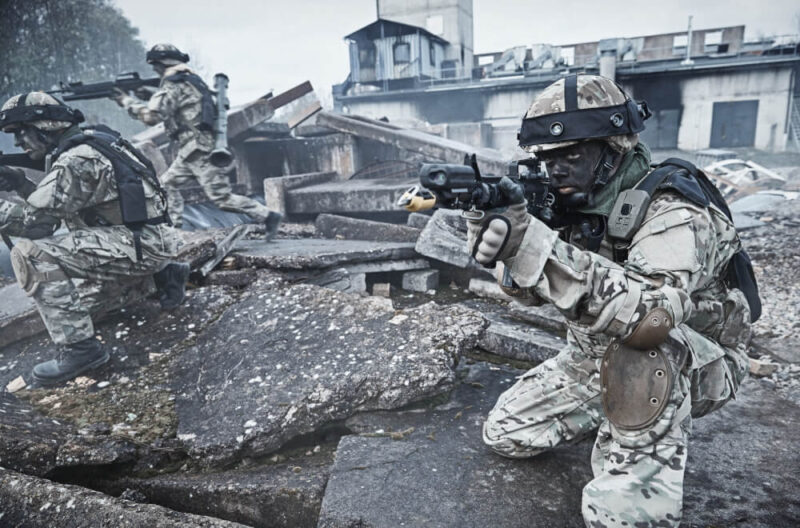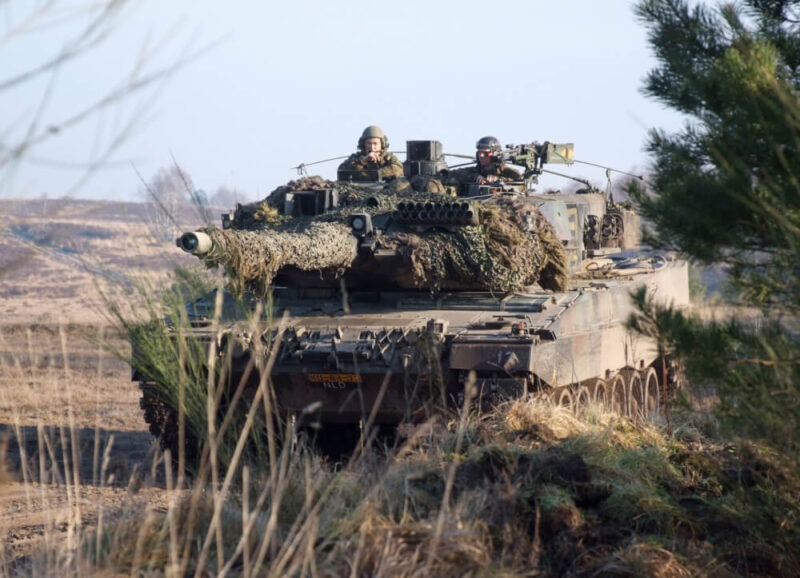 Company name: SAAB
Olof Palmes gata 17, 5 tr
111 22 Stockholm, Sweden
Phone: +46 13 18 00 00
E-mail: info@saabgroup.com
Website: www.saabgroup.com

We welcome you to Live Firing Show 2023. During the show we will demonstrate our Ground Combat offer which gives soldiers around the world the advantage in combat, while also being safe to use. Keeping people and society safe is at the core of everything Saab does.
Ground Combat demonstration
During Life Firing Show 2023 we will demonstrate our Carl-Gustaf® M4, including its anti-tank, high explosive and the all new programmable HE 448 ammunition which is a perfect match for our new Fire Control Device FCD 558. We will also demonstrate the disposable AT4 and the powerful man-portable anti-tank weapon NLAW.
SAAB Ground Combat
Carl-Gustaf® M4 – Setting the standards
The mainstay of troops the world over, the Carl-Gustaf system remains a combat-proven, reliable solution. Comprising the weapon, ammunition and sight options, the overall system delivers high tactical flexibility when it is needed most.
Recent developments to the reusable, man-portable, shoulder‑fired weapon system include significant reduction in weight, improvements for urban operations and compatibility upgrades with future innovation in mind.
The Carl-Gustaf range of specialized and programmable ammunition has capabilities for anti-armour, support, multi-role/anti-structure and anti-personnel. The latest addition is a new intelligent family of ammunition, beginning with the programmable HE 448 F round, which delivers faster engagement, increased hit probability and overall greater effectiveness. Its confined space capability, long range and impact or airburst modes allow soldiers to act fast, wherever they are, and its high first round hit probability means fewer rounds are needed and therefore less carried weight.
Know you have what it takes
Whether for the soldier or the armed forces, one thing is vital – confidence in your equipment. Saab's Ground Combat solutions are designed with user needs at the core, ensuring soldiers and armies can trust in their capabilities, and feel enabled to achieve their objectives safely and effectively. With Saab's systems by your side, you can be in no doubt that you have what it takes in any situation.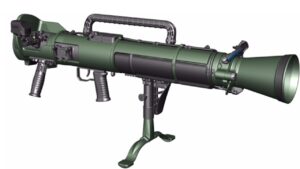 Ammunition fired with CG M4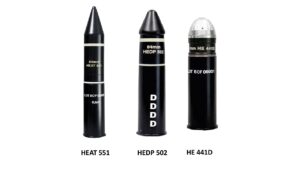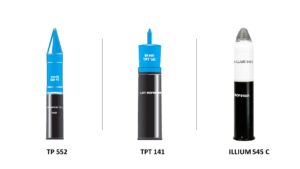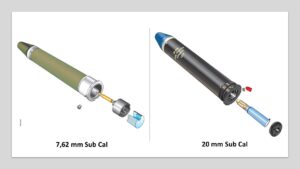 AT4 – For every soldier
Easy handling for any experience level, the AT4 is one of the most effective and popular support weapon families ever. It can be used by all personnel, with no expertise required. A dismounted soldier can simply aim, fire and destroy the target before discarding the empty tube – leaving less to carry.
The AT4 is lightweight, accurate and easy to operate. The following variants are available: HEAT (High Explosive Anti‑Tank), AT4CS HP (Confined Space/High Penetration), AT4CS RS (Confined Space/ Reduced Sensitivity), AT4CS AST (Confined Space/Anti‑Structure Tandem), AT4CS HE (Confined Space/High Explosive), AT4CS ER (Confined Space/Extended Range) and AT4 9 mm.
AT4CS ER  :
The 84 mm Light Anti-Armour Weapon AT4CS (Confined Space) ER (Extended Range) is a lightweight, recoil-less and disposable anti-amour weapon. It is designed according to the principle of counter mass and can therefore be fired from inside a room.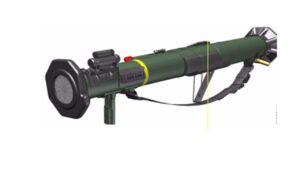 AT4CS AST  :
The 84 mm AT4CS AST is a lightweight, recoil-less and disposable anti-structure weapon for close range combat. It is designed according to the principle of counter-mass and can therefore be fired from inside a room. (Confined space).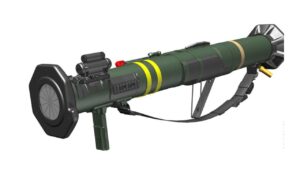 NLAW – Turns the tables
The NLAW (Next Generation Light Anti-Tank Weapon) gives soldiers the ability to single-handedly destroy even the most advanced tank by striking at its weakest point.
With Overfly Top‑Attack (OTA) as well as direct attack options, it is a short range, fire‑and‑forget system that uses Predicted Line of Sight (PLOS) guidance for optimal accuracy and high kill probability, day or night.
Easy to operate and with soft launch capability for confined spaces, the NLAW can operate in all environments.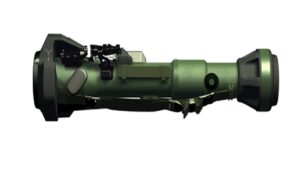 Saab Training & Simulation
At Saab we develop training solutions with true realism. Based on a innovative use of technology and well-proven training philosophy, combined with our extensive knowledge of the challenges and every day needs of our customers. Our solutions are constantly pushing technology forward and challenging traditional concepts to make sure both we and our customers are placed in the frontline.
We are in the frontline of modern training – making land forces training more efficient and missions more successful.
At Live Firing Show 2023 we will showcase our Live Training solutions, including Outdoor training simulators for Saab's anti-tank weapons.
Weapons and equipment will be demonstrated:
Live Fire Training Systems LiFTS  :
Saab Training & Simulation will demonstrate a full range of Live Fire Training Systems capabilities, including Stationary Infantry Target with Swivel target holder and Stationary Armour Target (SAT).
In addition our LOMAH sensors will be demonstrated together with the SIT. The LOMAH is a system to detect supersonic projectiles and determine their trajectory parameters, identity, origin, and impact points.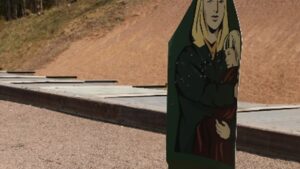 SIT w. swivel target holder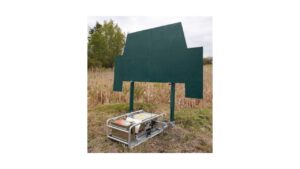 SAT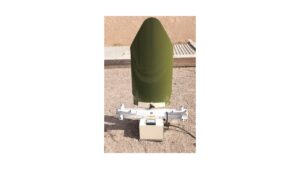 SIT with Location of Miss and Hit (LOMAH) sensor
AT4 Outdoor Trainer (ODT) :
The realism and experience provided by the AT4 ODT gives gunners performance confidence. Soldiers obtain the necessary weapons skills needed in critical combat situations.
The AT4 ODT is transparent to gunners, and takes them as close to live firing as possible. It has the correct form, fit and function, including realistic weight, shape and balance. The simulator implements a sophisticated gyro-stabilized simulation that requires soldiers to apply correct weapon-handling procedures, including distance estimation, lead angle and elevation.
Sophisticated gunner feedback:
The AT4 ODT is equipped with a display for visual user feedback and a speaker for verbal/audio information and weapons sounds.
Easy introduction:
With its display and comprehensive audio cues, the simulator is a perfect platform for experiential learning.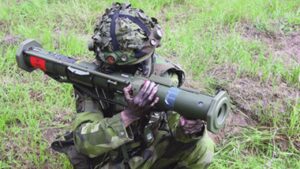 AT4 ODT
CG84 M4 Outdoor Trainer (ODT) :
Saab's Carl-Gustaf M4 ODT is the perfect choice for all aspects of weapons training. Training and experiencing weapons effects on all defined targets is an important feature.
The Carl-Gustaf ODT benefits soldiers who use correct drills and procedures, and penalizes those who don't. Procedural and realistic training for gunners as well as loaders is included in the system. Repetitively using real and correct weapon procedures gives soldiers the skills and experience required in real combat.
Intelligent simulator grenades:
The Carl-Gustaf ODT concept includes intelligent simulator grenades, implemented for ammunition both with and without fuse settings, HE and HEAT. The loading drill replicates that of a live grenade, and, upon insertion, the simulator grenade automatically transfers the ammunition type and fuse settings to the simulator.
Sophisticated gunner feedback:
The ODT is equipped with a display for visual user feedback and a speaker for verbal audio information and weapon sounds.
Instructor tools:
Instructors play an essential role in all training. The instructor tool gives you the capabilities to provide objective and timely feedback, both on the individual and collective levels. Instructor can plan, prepare, execute and evaluate gunnery training.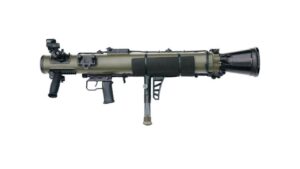 CG84 M4 ODT
Saab AB Support and Services
Address: Storlienvägen 56 , Östersund
Phone/fax : +46734460221
E-mail :nils-erik.lindblom@saabgroup.cm
Website: https://saab.com/content/cbrn/
General information about the company:
Saab serves the global market with world-leading products, services and solutions within military defence and civil security. Saab has operations and employees on all continents around the world. Through innovative, collaborative and pragmatic thinking, Saab develops, adopts and improves new technology to meet customers' changing needs.
CBRN Solutions
Saab is a world leading CBRN systems integrator, specializing in design and development of fully integrated end-to-end sensor networks for civil and military applications. Our systems have been EMC tested and successfully deployed to protect critical infrastructure through mobile and fixed sensor nodes which, combined with our experience in integrated CBRN reconnaissance vehicles, provides a complete Automatic Warning and Reporting system.
Saab also have uniqe products for Transport of Hazard material in the CBRNe Transport packaging , combined with a supporting sampling concept.
Weapons and equipment will be demonstrated:
CBRN AWR Monitoring and CBRN simulation Software
The Saab CBRN Automatic Warning and Reporting (AWR) System, which consist of both hardware and software, is designed to provide early warnings to units and personnel on the battlefield. The decision support module helps the operator make fast and accurate decisions, which is a key factor in limiting the effects of CBRN threats.
The simulations software  with a dispersion models allows you to train close to live in a simulated environments without releasing any Hazard in the Air or on the ground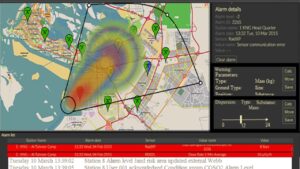 CBRN Transport packaging
CBRNe Transport Packaging is a unique container designed for safe transportation of CBRNe samples and other hazardous materials.
It is certified for all types of transportation, including by road, railway, boat and airplane, according to the transport regulations of ADR, RID, IMDG-code and ICAO-TI/IATA. Even in full protection clothing it is easy to handle. The package consists a case and a transportation container.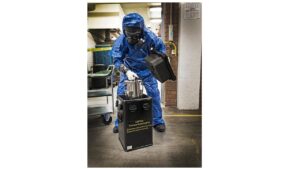 CBRN Sampling Equipment
Saab´s CBRN/TIM Sampling Kit and Advanced Sampling Equipment are dynamic solutions for forensic and tactical sampling.
The CBRN Sampling Equipment is a man-portable case with a selected range of sampling equipment. It provides first responders with all the tools they need to conduct efficient, proper and secure field collection of all types of chemical, biological and radio-logical agents.