Company name: Wayren LLC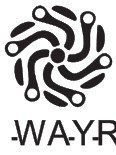 Home address: Tammepõllu tee 7-28, Viimsi, 74001, Harjumaa, Estonia
Phone/fax : +372 59042969
E-mail : info@wayren.ee
Website: www.wayren.ee
General information about the company:
Wayren OÜ is an Estonian technology company whose main business activity is the development and international marketing of a mission-critical data exchange platform. The company was established in 2020 and the founders have participated in the development of a battle management system for the Estonian Defence Forces. Since 2022 the team is actively involved in development of a data exchange solution for digitalization of the indirect fires and situational awareness system for Estonian Defence Forces and Defence League.
Weapons and equipment will be demonstrated:
Communication Platform :
Wayren Communication Platform enables rapid deployment of ad-hoc, hybrid networks designed for challenging environments. The platform features an efficient data synchronization protocol that is resilient to communication disruptions and bandwidth limitations, allowing communication to work even in high packet drop conditions. The platform is transport layer agnostic, allowing concurrent use of IP, LoRa, digital and even analogue radio networks. The platform can connect different devices and applications, information to flow between different domains such as ground, naval, air, space, and cyberspace.
We additionally provide a HUB for bridging different radios and interfacing equipment such as laser range finders.