Company name: Nordic Armoury OÜ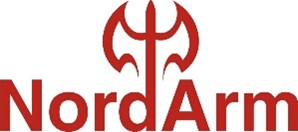 Home address: Läike tee 32/1, Rae parish 75312, Harju county, Republic of Estonia
E-mail : mihkel@nordarm.com
Website: www.nordarm.com
General information about the company: Nordic Armoury is committed in developing and manufacturing products and solutions for Defence and Law Enforcement sectors. Our portfolio includes armament based training equipment, cable reels and drums for electrical and signalling purposes, weapon components, weapon accessories, weapon upgrades, machine gun mounts, vehicle upgrades and many more products and solutions.  
Equipment to be demonstrated:
NordArm's Browning M2 HMG Blank Firing Adapter
NordArm has developed a new type Browning M2 HMG Blank Firing Adapter. The BFA is a combination of familiar design and patented quick attach/release system. The system enables users to attach or detach the device in a matter of seconds without any required tools. This saves time in training field and need for any additional tools, which might be lost during haste of exercise.
As the BFA attaches only to the Barrel Support, there is no contact with any other mechanical or moving part, thus any possible damage to the weapon system is excluded.
Fixed or adjustable gas ports are available and the BFA can be fitted to different types of Barrel Supports. Various safety colored versions available if protocols apply.
Pictures: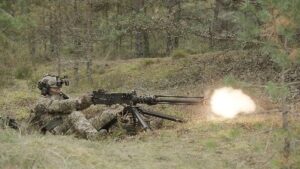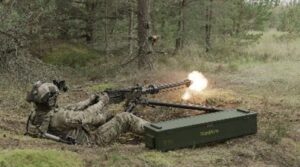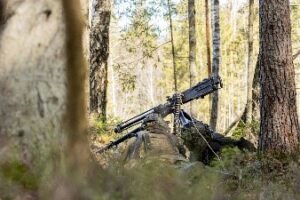 Cable Drums
Various electric Cable Drums, Distribution Boxes.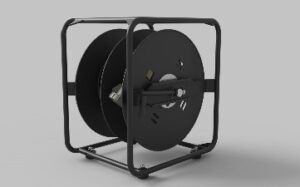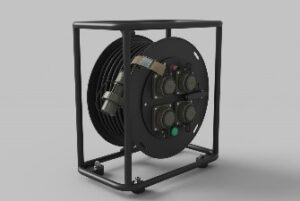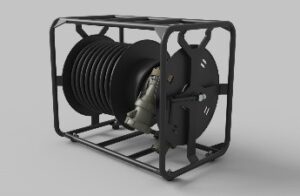 Cable Reels, Harnesses